IP Unblocker with CSF: new tool in Hosting and Reseller
In AtresHost we continue to introduce improvements in the service to facilitate as much as possible the management of your projects.
Today we have incorporated the CSF firewall IP unblocker directly to your customer area, where you can unblock your IP and your customers' IP. In addition, the system will indicate the reason for the blocking so that you can transmit that information to the client that has been blocked and thus avoid future blocking.
As a novelty, Hosting customers also have access to unblock your IP without having to contact us.
Unlocking IPs
To access the new tool you have to go to your client area and click on Services > select the hosting or reseller contracted > and on the front page of your service, a new central module called "Firewall Connection Checker" will appear.
HOSTING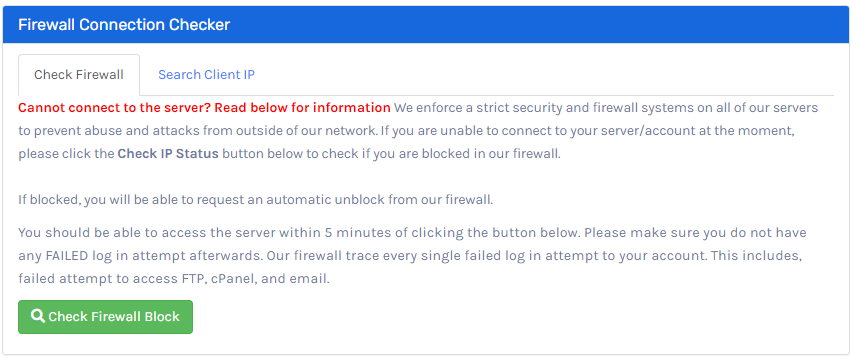 Hosting customers will only have the option of checking your IP and unblocking it.
RESELLER

Reseller customers can unblock their IP from the "Check Firewall" tab and unblock your customers' IPs from the "Search Client IP" tab.