New service at AtresHost: SEO Tools
In today's entry of our blog we are pleased to announce the official launch of the new service SEO Tools to our range of services.
SEO Tools
AtresHost SEO allows you to analyze your website visitors as well as site information: alexa data, similar websites, whois records, social network data, Moz verification, DMOZ verification, search engine records, Google page rank, IP analysis, malware scanning, link analysis, keyword position analysis, automatic keyword suggestion, page status verification, backlink creation and search, ping…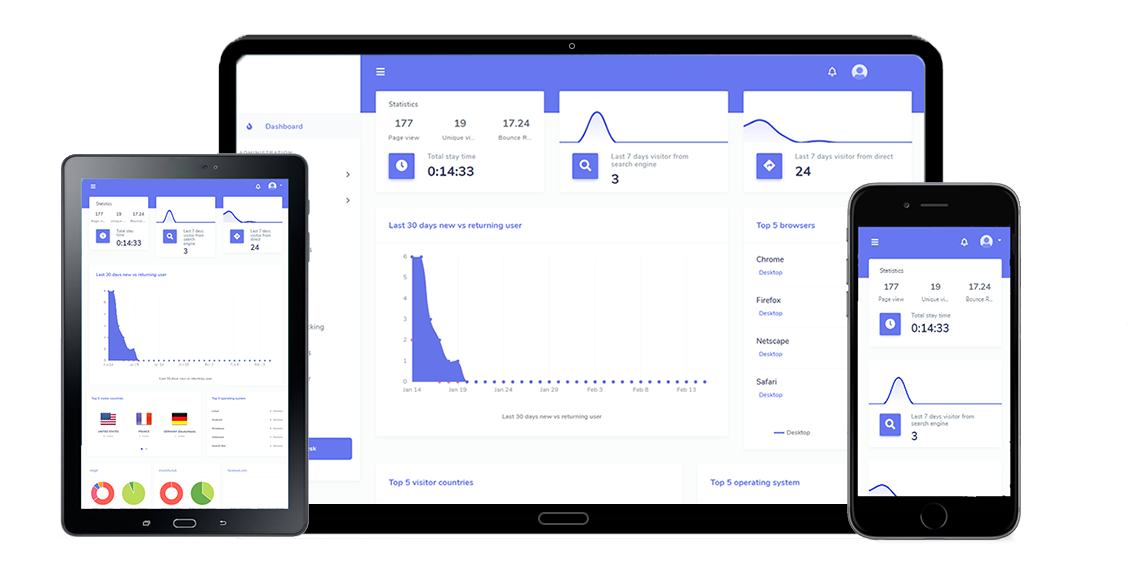 In addition, you will have access to email and URL encoder/decoder, meta tag generator, ogtag generator, text plagiarism checker, email verification, duplicate email filter, robot code generator…
A single plan at the lowest possible price to get the most out of your project. Don't wait any longer and reach the number one in search engines like Google and Microsoft Bing for only 10.99€/month
Outstanding Features
Visitor analysis
Unique visitor, page views, bounce rate, average time spent, average visit, traffic analysis, main referral, new and returning visitor, content overview, country and browser report, operating system and device used report
Website analysis
It collects information and data from Alexa, similar web pages, Whois records, social network data, moz verification, dmoz verification, search engine indexes, Google page rank, IP analysis and malware verification.
Google Tools
Google URL Shortener + Analytics, mail encoder/decoder, URLs and base64, meta tag and robot code generator, plagiarism verification, valid mail verification, duplicate mail filter, canonical URL verification and Gzip verification.
Social Network Analysis
Get a complete analysis of different social networks: Facebook, Xing, Reddit, Pinterest, Buffer, StumbleUpon
Top Ranking
Alexa rating and data, MOZ check, Google, Yahoo and Bing of Microsoft ranking.
Domain Analysis
Search Whois records, list of domains in auction, DNS information and server information of the consulted page.
IP Analysis
What is my IP, domain IP information, sites hosted on the same IP, IPv6 compatibility check, canonical IP check and IP tracking.
Keyword analysis
Analyzer and position of keywords, tracking the position of keywords (daily), correlated keywords and automatic keyword suggestion.
Link Analysis
Complete analysis of web links (internal and external links, doFollow and noFollow) and full verification of the status and health of the page to be analyzed.
Backlinks & ping
Full Google Backlink Search, Backlink Generator, Website/Blog Ping.
Malware scan
Malware scans with Google Safe Browser, Norton and VirusTotal (67 different scans)
Minify code
HTML code minify, CSS code minify and JS code minify
HTML & CSS
Document type analysis, html page size, internal css, text/html ratio, html headers, plain text
Test mobile version
Usability scoring of web pages in mobile version, use of incompatible plugins, display of content on screen.
Speed Resources
Speed test, usability score, landing page redirects, image optimizer, server response time.