Linux HDD VPS Add-ons
Dedicated IP, WHMCS License, Additional Space.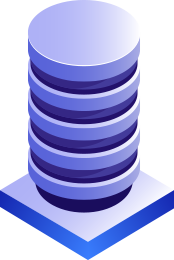 cPanel Enhanced
Each HDD VPS configuration includes 'cPanel Enhanced'.

Power and Performance
With KVM we offer VPS that is both powerful and easy to use

Cloud Technology
Our KVM VPS is built on Cloud technology for more power, flexibility and control

Full access
Our enhanced cPanel offers full access to CentOS

Immediate Disposal
While most VPS take hours or days to activate, our VPS are delivered immediately.

Complements
Add the complements you need. From WHMCS to extra space.
Linux SSD VPS Add-ons
cPanel License, Dedicated IP, Plesk License 10 domains, Plesk License 30 domains, Plesk License unlimited domains, WHMCS License.