WHMCS 7.10.2 disk space error
We are releasing the following information notice due to a bug in the latest version of WHMCS (7.10.2).
Error in displaying disk space in WHMCS
This is a problem that affects the display of space assigned to accounts from the client area, whether they are hosting or reseller accounts.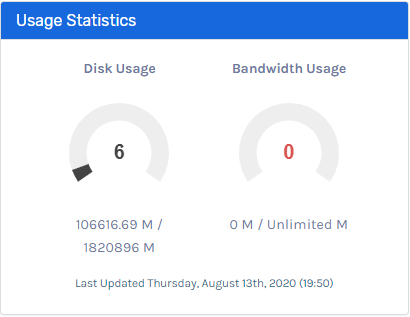 If you have a plan contracted in AtresHost and you see that your account space does not match what you should have, do not worry, because as we said, it is a WHMCS failure.
WHMCS is working on the bug "#MODULE-6303" and it will be fixed in next updates as confirmed us by WHMCS.