We have selected our payment methods guaranteeing you a fast and secure transaction. In every transaction you make in AtresHost, your data will be protected and your information will travel completely secure with the payment gateways of our partners.
PayPal allow you to pay with most credit and debit cards in the market: Visa, MasterCard, American Express…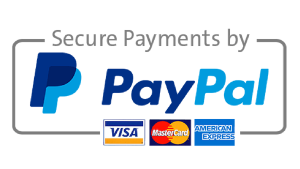 Note: If the payment is made by Bank Transfer, the activation of the services will be delayed until the payment is received.