How to change the version of PHP from cPanel?
cPanel is a Linux based control panel for managing Hosting accounts that provides management tools in one place.
Here we detail "How to change the version of PHP from cPanel" in the simplest way possible with a small tutorial.
Change PHP version from cPanel
From the "Software" module, click on "MultiPHP Manager".
Once inside "MultiPHP Manager" and to change the version of PHP, you have to follow the following steps:
BLUE ARROW: Select the domain or subdomain you want to modify the PHP version of.
RED ARROW: Select from the drop down list the version of PHP you want to work with.
GREEN ARROW: Click on "Apply".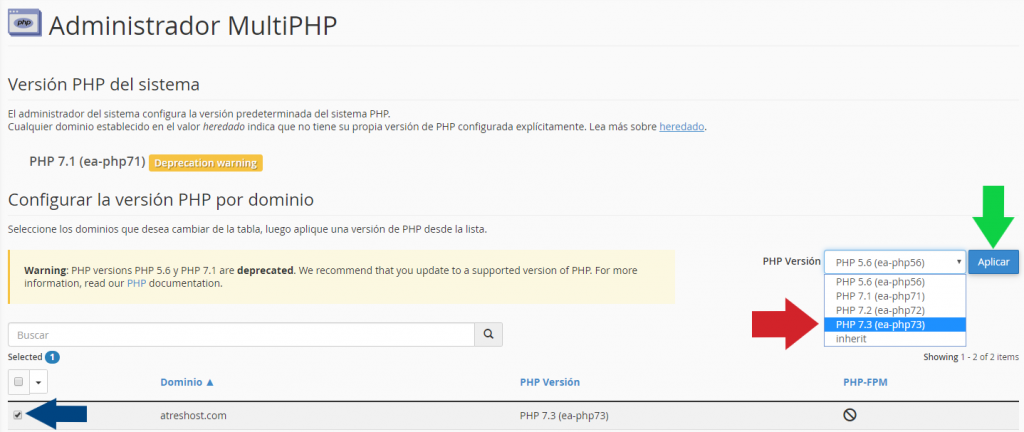 If the process has been executed correctly, you will see the following confirmation notice.

As an additional note, remember that PHP versions 5.6 and 7.1 are no longer supported by PHP, so certain applications may not work in those versions. AtresHost recommends you to always work with the latest available version of PHP.